Thank you
for downloading
Magic Desktop 9!
We support Windows 10, 8.1, 8, 7, Vista and XP.
If your download did not start automatically, please click
Download Magic Desktop
.
Step 1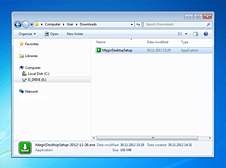 Click the MagicDesktopSetup file in the downloads window to initiate setup.
Step 2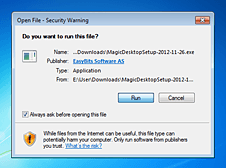 The system will prompt you to choose an action. Click Run.
Step 3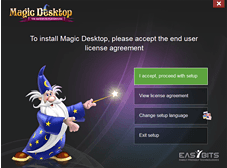 Now you may start the setup (you might want to check our license agreement and change the language here).
Step 4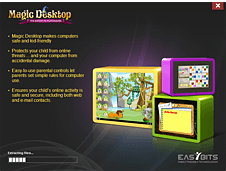 The setup starts and will preview many of the included features. Within a couple of minutes, it is completed.
Step 5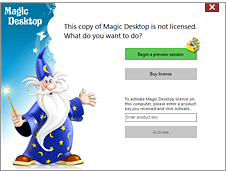 When Magic Desktop opens, you will be prompted to start a preview session, buy a license or activate the license, once purchased.
Kompatibilis a Windows 10!
Magic Desktop
to receive all the latest news
and special offers!