About
Magic Desktop
Magic Desktop inspires children to learn, protects their online safety, and guards your computer from damage.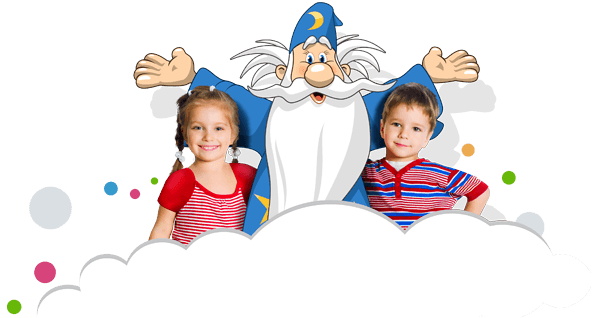 Encourage Learning
Magic Desktop is an age-appropriate playground that grows with your kids, offering lots of assorted programs to express creativity and exciting new ways to learn!
Ge Academy
Learn numbers, letters, colors and shapes
Enjoy varied educational exercises
Encourage and reward learning
Rainbow
Take a snapshot
Apply cool photo effects
Share with friends and family
Easy Paint
Paint by free-hand
Combine colors
Apply effects and text to your own pictures
Talking Parrot
Record your own voice
Play recordings fast or slow
Send a personal voicemail
Gamepad
Enjoy 28 games for all ages
Combine education with play
Offer hours of entertainment
No Homework – No Play
Set your own rules
Motivate children
Reward accomplishments
Protect Online Safety
Parents and caregivers need to protect their child's safety on the Internet. That's why Magic Desktop includes several applications to ensure a worry-free online experience.
My First Browser
Content advisors like EasySearch and parental control features provide browsing freedom while ensuring children stay within pre-approved boundaries. My First Browser is a child-safe web browser that lets parents search and approve appropriate websites.
eMail Magic
Give children an easy and secure e-mail client that hides spam and phishing messages while allowing parental supervision of new contacts. So you can make sure your kids never start conversations with strangers online.
Protect Your Computer
Let kids play the safe way. With Magic Desktop, your child cannot delete personal files or corrupt essential system files because you're always in charge of the Master Password.
Security Shield
Magic Desktop Security Shield locks Windows away and creates a protective environment that has been exclusively designed for children. It's easy to use and visually appealing.
Run at Startup
If your child has his or her own computer, use Magic Desktop to create a safe and seamless user experience.
Easy Switch
If you share your computer with kids, you can easily switch between Magic Desktop and Windows.
Languages
Magic Desktop is available in all the following languages:
Kompatibilis a Windows 10!
Magic Desktop
to receive all the latest news
and special offers!